Yes, we have! To access this feature, please go to:
Owlead account
User Menu
Referral Program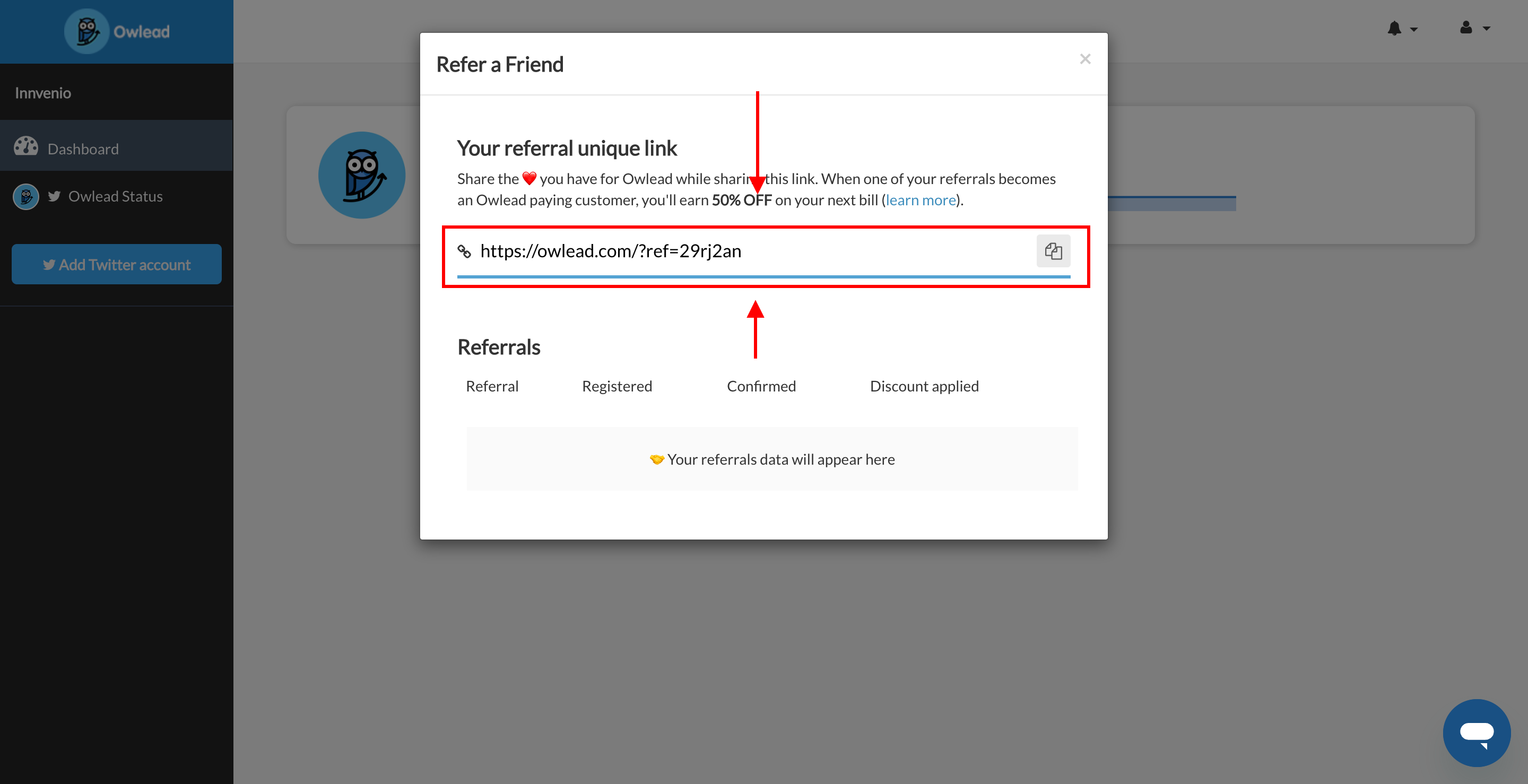 There you'll find your Referral Unique Link to share around the 🌎.
How does it work?
When someone registers in our platform using your unique link and becomes a paying customer (pay a bill for an amount greater than $0), you'll automatically earn a discount % (check the current percentage inside the platform) to be applied on your next bill.
Can I accumulate discounts?
Yes, you can! These discount % are accumulative to use in your current Owlead subscription.
As more users become paying customers from your unique referral link, the more discount % you'll earn to apply to your Owlead subscription.
The platform can only apply one discount per bill.
If you gain more than one discount %, it will be applied to your future bills.
What happens with my discount % if I cancel my Owlead subscription?
If you cancel your Owlead subscription, you'll lose all the non-applied discounts at the moment of cancellation. Owlead won't owe you money, either future discounts for you or your Owlead account.
What happens if you change the discount %?
If we increase or decrease the amount of discount %, it will be automatically applied to the next referral customers that come from your link as long as we don't change the percentage again.